Currently Hiring Full/Part Time Positions:
– Cart Barn
– Pro Shop / 19th Hole Attendant
– Beverage Cart
*Experience not required – training provided
About Us
At Grand Oaks, we believe in leadership on and off the course.  Our course and facility are centrally focused on the traditional role of fun.  We believe our primary purpose is to provide this fun and service to every customer.  We strive to "work hard and playing hard on and off the course", that quality is more important than quantity and that trusting our fellow staff members is the only way to get the job done right.When being selected and hired at Grand Oaks, you are now part of a "family".  Although Grand Oaks is a family owned business, all staff is expected to work just as hard and professionally as employees of a huge corporation would.
Want to be part of our STAFF???
Come in and fill out an application, or download a copy below. Bring it to the course or email it to csmith@grandoaksgc.com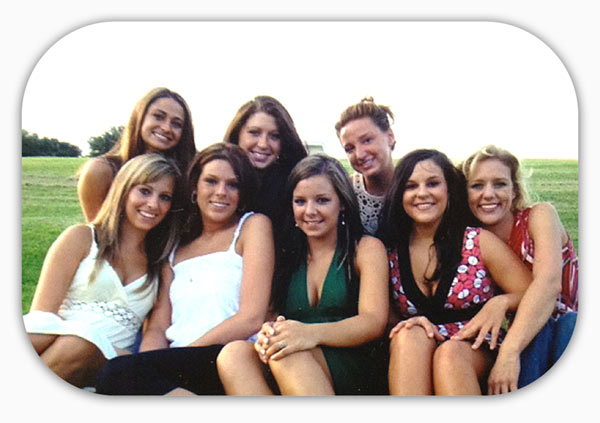 Meet the Staff!
Management Team:
Shawn McNeely – Course Superintendent / Golf Professional / Manager – San Saba, TX – This all-state golfer and football player from San Saba High School has been employed with the company for 6 wonderful years immediately after attending McMurry University for the golf team.  "The family-like atmosphere, commitment and loyalty of the ownership towards the employees," is Shawn's favorite part about being a staff member at the Oaks.  In Shawn's spare time, he enjoys golfing, watching football, family-time, concerts and BBQ Grilling.
Courtney Mai Smith– Accountant / Manager / 19th Hole – Dallas, TX – This former UTA Cheerleader has been with Grand Oaks since the summer of 2002 when first starting as a lifequard.  After aquiring her degree from the University of Texas at Arlington in Business Management, she continues to do all the accounting for the Grand Oaks and will assist you with billing, membership, events, employment, ect., as long as she isn't coaching at the cheer gym in Ft. Worth.  After her job experience at Kings Creek Golf Club during high school she brought her talents and work ethic to Grand Oaks Golf Club working as a bartender and catering director until she earned her degree. She is also a Head Instructor for Universal Cheerleaders Association for over 12 years.   Her favorite part about Grand Oaks? "I love Grand Oaks because we are family. Not just the coworkers but with the members and our regulars." She's Courtney Mai!
Pro Shop & Cart Barn Staff:
Kevin Smith – Professional Golf Assistant – Arlington, TX – This hardworker currently keeps himself busy with a few jobs.  His previous education at TCC , work experience during his employment at Riverside Golf Club and not to mention his more than 5 years of being a bartender in Arlington allows him to be a Pro Shop Assistant by Day and Bartender By night.  If he isn't spending his time playing too much golf and hanging out with his family and friends, he is the guy to go to when you need to get the job done.  What does he adore about Grand Oaks?  "I enjoy the company of the course staff and working in the comfortable environment provided by management and the ownership… and Leti," replies Kevin.
Jacob Mai
Jared Wright
Corey Loftus
Dawn Ryals
Alejandro Gutierrez
Beverage Cart Staff:
Groundskeeping Staff:
Javier Gutierrez
Saturnino Gonzalez
Benjamin Gutierrez
Alfredo Tapia
Manual Quintero